Members of Holyhead Round Table & Ynys Cybi 41 Club who donated money towards the gesture from two Local Take Away businesses, who "stepped up to the plate" and offered Help to our community and who supply free children's and also limited Adult meals ensuring that those that need help will not go hungry during this pandemic.
So a Massive Thank You to All the Team at Enoch's in Valley, and Lora and the Gang at the Chippy Chippy in Holyhead.
Even Top Footballer Marcus Rashford of Manchester United had commented on this fantastic show of Local Support from the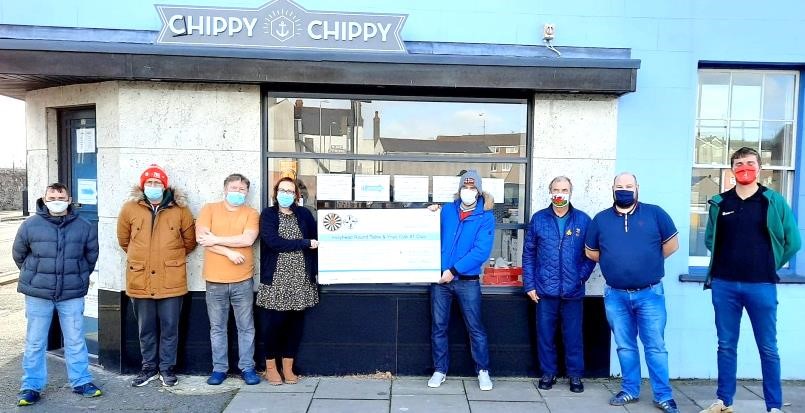 se two Chip Shops.